The Trews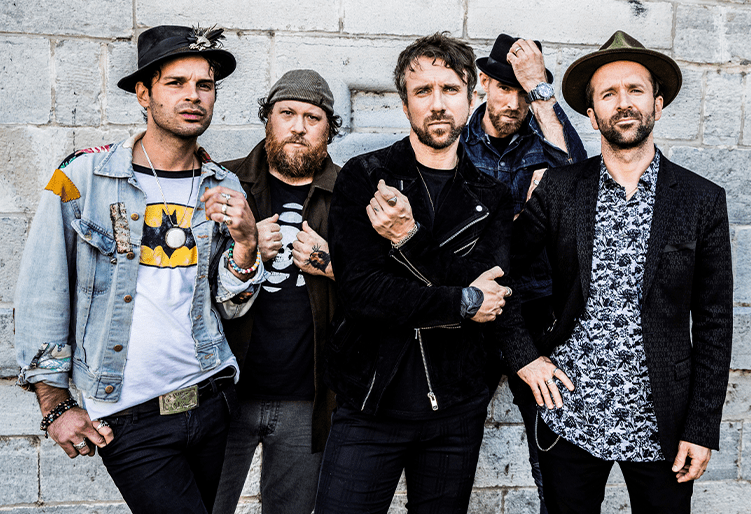 Antigonish rockers The Trews are returning home to perform Nova Scotia Summer Fest!! With countless radio hits, ecstatic fans from Dublin to Des Moines plus multiple Eps and a pair of live albums, the group will close off Friday night with their trademark energy and musical style that has made these Antigonish natives famous across Canada and beyond!
After all, it's their career equivalent to Led Zeppelin's Physical Graffiti or REM's Green, the Beatles' Rubber Soul and The Tragically Hip's Phantom Power; the apex of decades-long musical ingenuity arriving at a juncture where there is nothing, truly not one thing, left to prove.
Yet you'd be dead wrong. In what can only be described as a rage against stasis, The Trews approached Civilianaires, their electrifying and wildly original follow-up to 2014's The Trews, the way a contractor tackles a kitchen reno: tearing things down to the studs, then building out piece by new piece.
Coming from the rock and roll bruisers who delivered the absurdly sticky "Rise In the Wake," "Beautiful & Tragic," and "Hold Me In Your Arms," that's a whale of a claim. But nothing about Civilianaires scans as even remotely garden-variety. It's almost as if the new album leveraged all the obsessive musical minutiae the band has been stockpiling in its collective noggin since their kiddo days playing together in small-town Nova Scotia. (They now call the fast-rising cultural hotbed of Hamilton, Ontario home).