Pretty Archie
FRIDAY, AUGUST 23rd - 5:00pm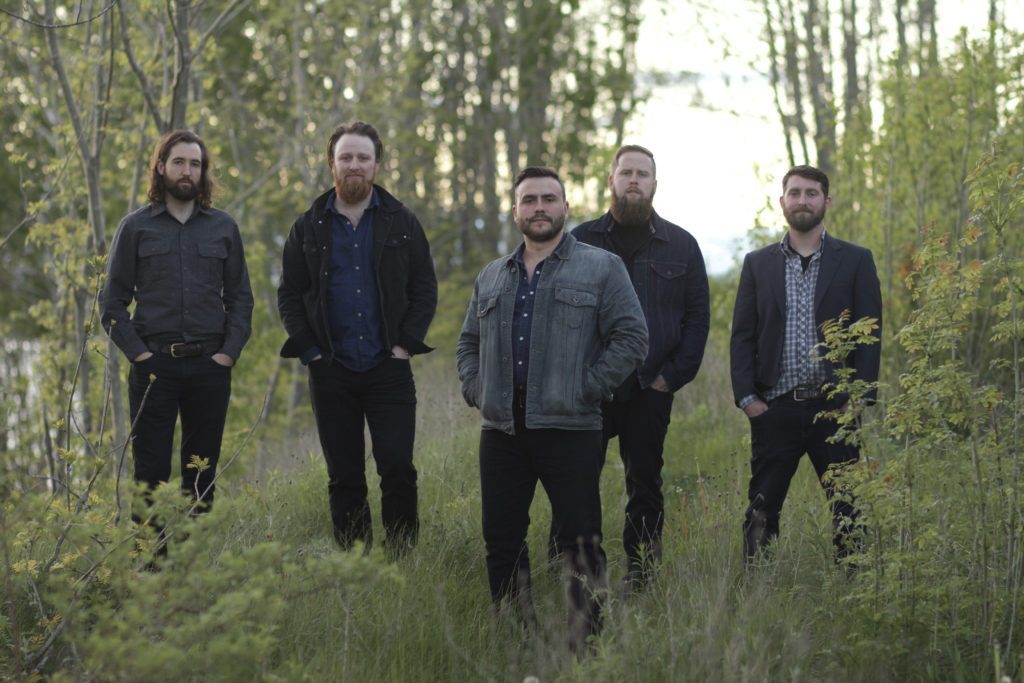 Whether it's soul-drenched tracks like 'Summer Love' and 'Sometimes', a cautionary tale cleverly disguised as a rip it up party tune like 'Night Life', or 'Holding Out' – a song that's essentially the band's mission statement, Pretty Archie always find some way to encourage listeners to take lean times in stride, suck it up, stick it out and just keep going.
Pretty Archie released 'North End Sky' in January 27th 2015. The album was featured on CBC Radio 2's "East Coast Music Hour" as an album to look for in 2015. 'North End Sky' was nominated for ECMA's 'Country Recording of the Year'. 'North End Sky' was also nominated for Music Nova Scotia's 'Americana/Bluegrass Album of the Year' (2015). Their first full length album was recorded in January 2013 at the famed Grant Ave. Studios in Hamilton, Ontario with well known producer/engineer Bob Doidge. The debut 11 song LP 'Steel City' was released on March 9th 2013. 'Steel City' was nominated for Music Nova Scotia's 2013 Country/Bluegrass Album of the Year.
Pretty Archie has played some of Canada's best events festivals and venues including; The Grey Cup Festival (Ottawa ON), Rogers Hometown Hockey (Dartmouth and Sydney NS), Sudbury Festival of Lights Boreal (Sudbury, ON), Stan Rogers Folk Festival (Canso, NS), Roots Night at Royal Botanical Gardens (Burlington, ON), The Ironwood (Calgary, AB) and The Dakota Tavern (Toronto, ON). The band is also beginning to showcase their unique sound internationally with shows including Denmark's storied Tonder Festival and Scotland's Celtic Connections Festival. Pretty Archie has also had the opportunity to be showcasing artists at Folk Alliance International, AmericanaUK Fest, Nova Scotia Music Week, East Coast Music Week, Folk Music Ontario, NXNE and OSAC. Pretty Archie has developed a loyal following built from their entertaining, high energy, foot stomping shows.
Pretty Archie's genuine, heartfelt writing connects listeners with a saltwater perspective on modern living. Their fun loving and at times heartbreaking music finds common ground in the blurred genres of Country, Folk, Bluegrass and Blues. Their unique sound and energetic shows leave listeners with a lasting memory.