Myles Goodwyn
Songwriters Showcase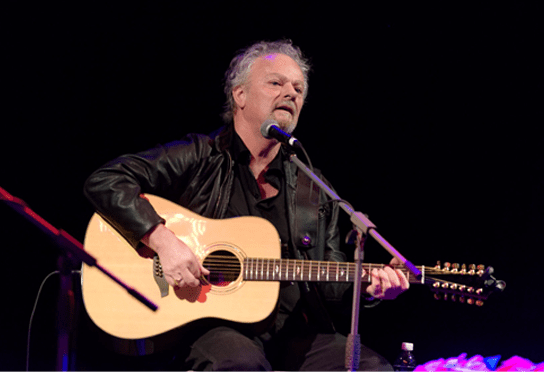 April Wine's Myles Goodwyn to host the 2020 Nova Scotia Summer Fest Songwriters Showcase. Goodwyn will perform his classics with the Nova Scotia Summer Fest All-Star Band and introduce three of the province's next generation of high caliber songwriters.
Goodwyn is the singer, guitarist, writer, producer and leader of the band April Wine. His passion and drive shaped and directed the group from its earliest beginnings. He is the only remaining original member of the group since the inception of April Wine in 1969. Goodwyn grew up poor and is the classic "small-town kid makes good" success story. As a young teen, Goodwyn honed his skills, playing in bands such as East Gate Sanctuary and Woody's Termites. From the very beginning, Goodwyn plotted the course of the band. His unique but classic rock voice gives April Wine a distinct and immediately recognizable sound. Ranging from hard rock classics to soulful ballads, his vocal range and style can really grab a hold of you. His song-writing skills are prolific.
He has penned virtually every April Wine song. He has a knack with words and seems to have an ability to write a catchy tune at will. Through the ups and downs and changing faces of the band, the one thing that has remained constant is Myles Goodwyn. Even today and with their latest release and shift in direction, his voice is as strong and apparent as ever.
Now in its fourth decade, April Wine continues to charge ahead as one of Canada's very best rock bands. And as far as rock history goes, Myles Goodwyn is already a living legend (especially in the annals of Canadian rock history), being known as one of the all-time greats.
In Just Between You and Me, Goodwyn shares the story of his upbringing, first at home in rural New Brunswick and then in the music business as the lead singer of one of Canada's most popular bands ever, April Wine.