Maura Whitman
Myles Goodwyn Songwriters Showcase - Saturday August 21, 2021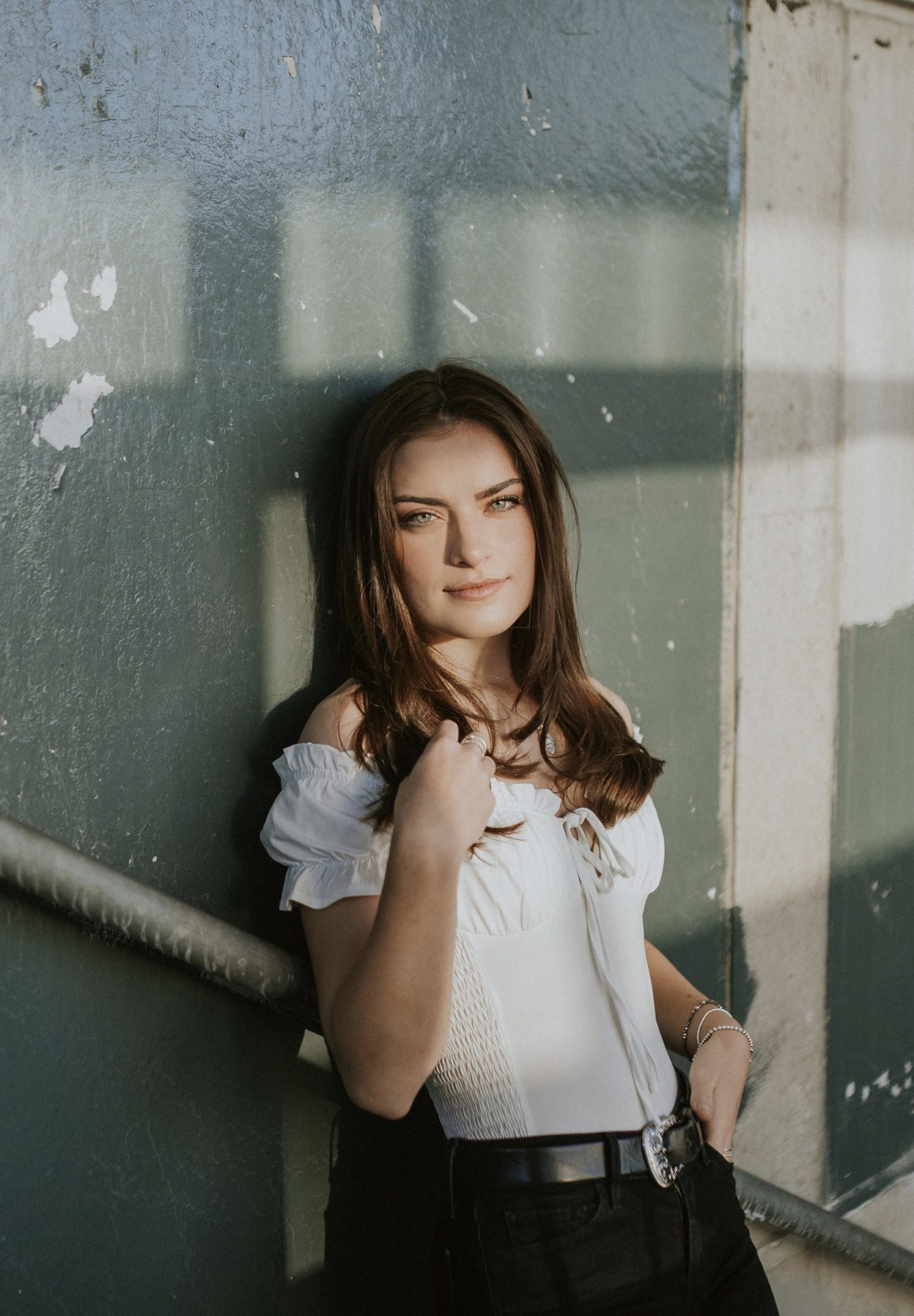 Maura Whitman combines modern pop sensibilities with edgy undertones to create addictive yet powerful anthems. Coloured with compelling guitar riffs, heavy hitting bass tones, stunning vocals and deep driven lyrics, her songs will leave you at the edge of your seat forever wanting more…
At the young age of 18, Maura has had the opportunity to share the stage with many notable names in the industry including: Neon Dreams, Gordie Sampson, Brad Roberts (Crash Test Dummies), Dennis Ellsworth, Christina Martin, Makayla Lynn, Breagh MacKinnon (Port Cities) and Serena Ryder. Her stage presence unprecedented and
captivating is quickly proving that age is just a number. Invited as one of Nova Scotia's most promising young songwriters to take part in the prestigious, Gordie Sampson Songwriting Camp gave her an opportunity to collaborate with some of North America's most sought after songwriters and producers including:
Grammy Award winner Gordie Sampson, Canadian Producer Thomas Tawgs Salter, Nashville powerhouse writer Thomas Daniel and Nova Scotia Producers Famba and Corey Lerue and solo Artist Ria Mae and Dave Sampson.
Growing up in a household filled with music, Maura has been drawn to the sound and rhythm of popular music. Honing her skills as a songwriter and a passionate performer she has created an ambitious catalogue of original music. She has recently released her breakout single "Roulette", showcasing her unique pop sound.
" One of the brightest voices in Canadian pop music today belongs to Halifax's Maura Whitman ." – CANADIAN MUSICIAN MAGAZINE